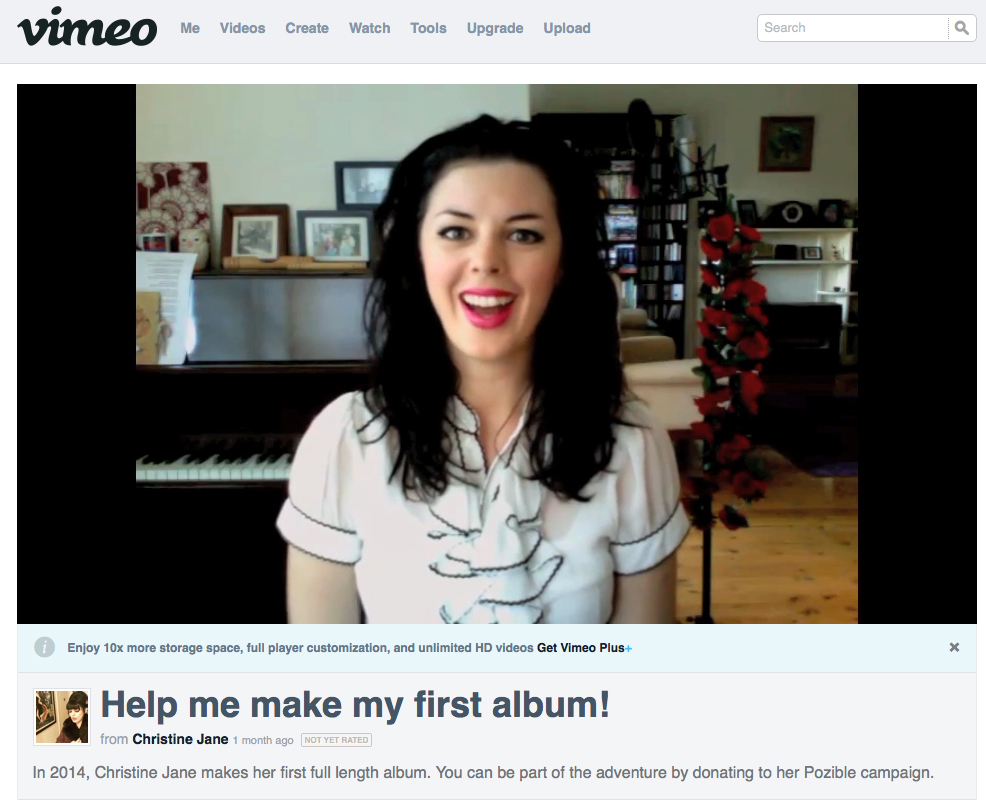 We did it!
You and me!
We raised $10,000!
I can't say much more than THANKYOU so very much for assisting in making my dream a reality. It's the best feeling in the world, knowing I'm about to make my first album.
You might say this thankyou is a little overdue, but I've been busy making THIS VIDEO to do just that. Please take a moment and watch. I hope it brings a smile to your face as it did mine while making it (with my super shooter Justin Causer).
The Pozible campaign was an absolute roller coaster ride. I've never experience such a mixed bag of emotions in such a short space of time. From the exhilaration of getting started and declaring my intentions, to the vulnerability of putting myself out there like never before, the stress of adding up the sums, doubting myself and my abilities, becoming paranoid the target would not be met, to the total shock, surprise ad overwhelming sense of gratitude that it all came together in the end! It was, all-in-all, one of the best experiences of my life and one I learned so much from.
As I embark on the process of making this album, I will keep you updated via newsletters (please subscribe here), tweets, blogs, facebook posts, and instagram pics and videos. I'd love for you to stay part of the adventure by following me on any of the afore mentioned sites.

To have a listen to some of the radio interviews I gave during and after the campaign, head on over to my new PRESS PAGE. You can also read  articles there too.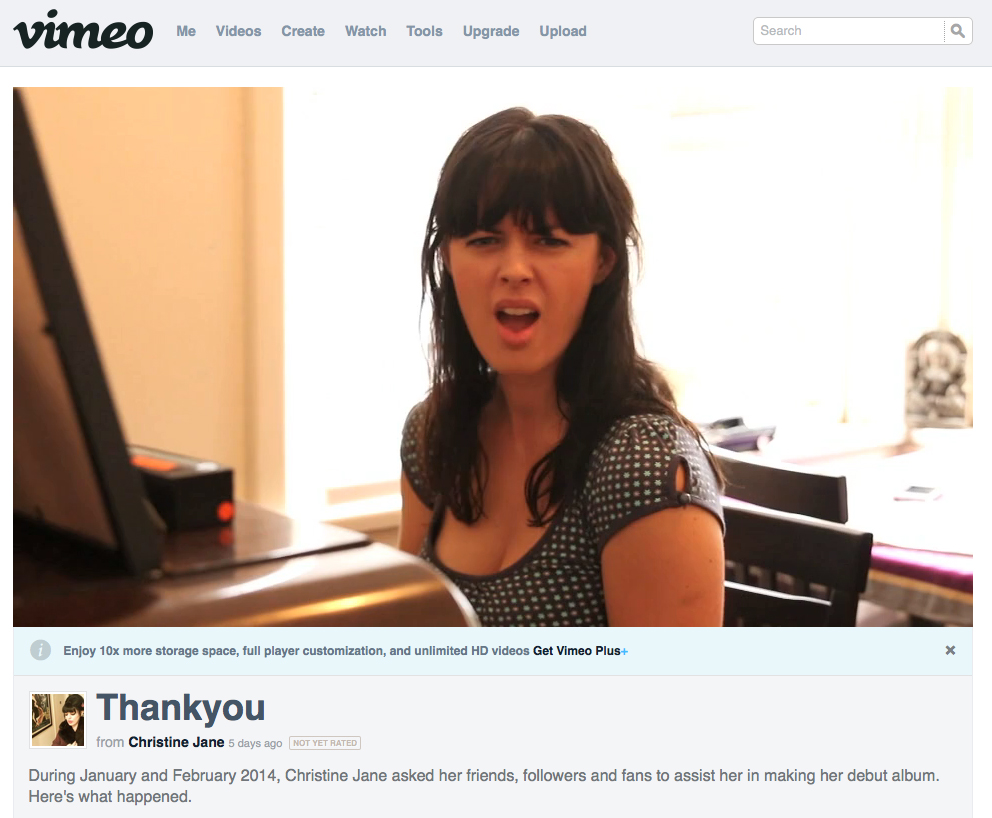 Now to some special mentions. The following humans have pledged, supported, spruiked, pre-ordered, backed, and patted me on the back! So for that I am truly thankful. They are strangers from Queensland, musos from New York, supporters from Sydney, family and friends from far and wide. Here are only some of their names (the others wanted to be anonymous- how mysterious!):
Jordan Clarke Matthew Walker Gary Nicklin Julia Avenell Hernando Carringbar Haydn Walker Karli Raudzens David Fedirchuk Felia Erlang Timothy Wilde Will Harrison-Smith Brianna Peterson Phoebe Elizabeth David Nat Macgregor Nemo Cambridge Roger Wong Kirstie Raffan Martin Ruiz Simon 'SiFi' Fishburn James Bagley Nicola Bridle Mitchel Palmer Matthew Strong Will Roar Judd Overton Louise Alston Annie Wright Alan Jones David Crapp Grant Smith Jules Tush Valerie Etienne Natalie Pozdeev Elizabeth Kirkwood Elizabeth Warning Rowena Tuziak Keegan Thomson Rosie Thornz Jessica Redenbach Kathleen Caller Luke MacGregor Natalie Palomo Judith Cantor Sharon Jakovsky Christopher Mill Lauren Sinreich Brian Kirkwood Dan Graf Louise clarke Victoria Willett Danielle Wiessner Raf Nazario Robinson Vice Guy Vaughan-Smith Miki Ok Doug Nixon Peter Giles

My gratitude is endless.
Christine Jane Xx